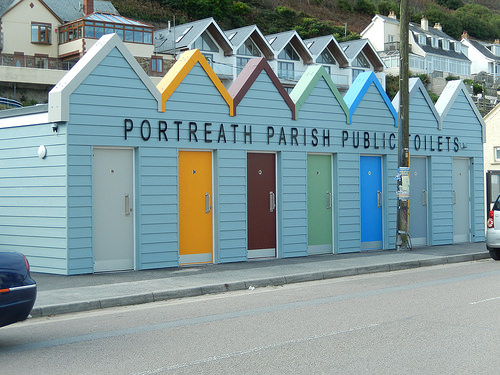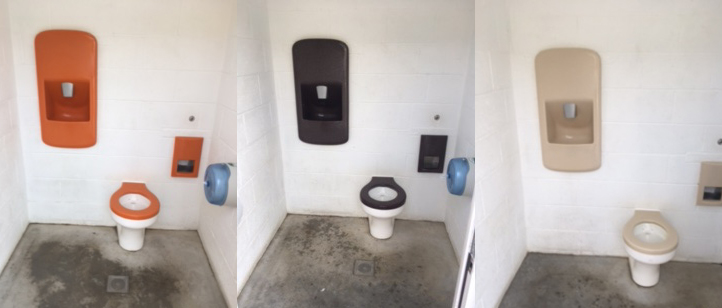 Portreath Parish Council decided to build new public toilets following the Cornwall Council public toilet devolution programme. This programme has resulted in the ownership and management of 223 public toilets, taken over by local city, town and parish council and local community organisations, due to funding cuts.
The existing public toilets weren't fit for purpose due to constant vandalism and neglect, so Portreath Parish Council developed new toilets aimed at projecting a bright and vibrant image in line with Portreath's seaside Cornish village.
The toilets needed to be redesigned to ensure they were robust and vandal proof. Following recommendations from architects, Wallgate's products were chosen to meet the needs of the project as the anti-vandal aspects were a high priority for Portreath Parish Council. The old toilets constantly had toilet seats ripped out, taps pulled off and toilet rolls pushed down toilets, so Wallgate's anti-vandal products, designed to withstand deliberate destruction or damage, were a perfect fit.
The new toilets were built in 2016, and officially in operation from June ready for the influx of holiday makers, drawn to Portreath's picturesque seaside village. In the two years since these new toilets have been in operation, there has been nothing but praise from Portreath visitors and parishioners.
The new public toilets featured Wallgate's next generation all-in-one Thrii hand wash dryer, robust solid surface WC's and Wallgate's tissue dispenser units, all in different colours matching the eye-catching beach hut style of the toilet block. Wallgate's products help keep these toilets low maintenance, easy to maintain, and more cost effective with soap and toilet roll now installed behind the wall mounted units, ensuring it can't be misused.
Chris Matijasevic, Chairman at Portreath Parish Council, said that he would "recommend working with Wallgate, due to the professional service they've received throughout" and stressed that, "there was always help on hand as needed", and "Wallgate's products are well worth the money." Portreath Parish Council are already planning their next project using Wallgate's solid surface sanitaryware.
Find out more about our local authority product range here.
WANT TO KNOW MORE? GET IN TOUCH