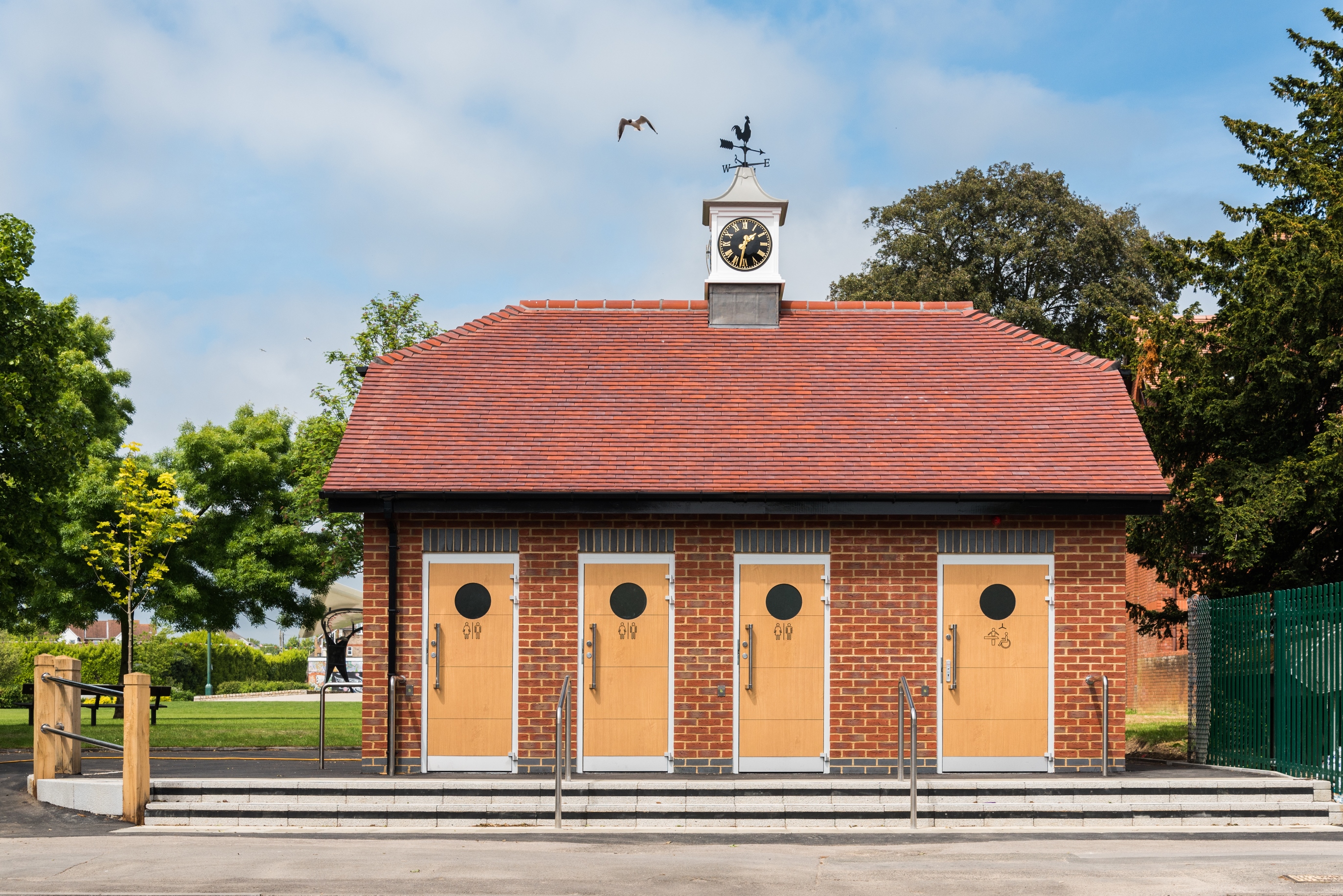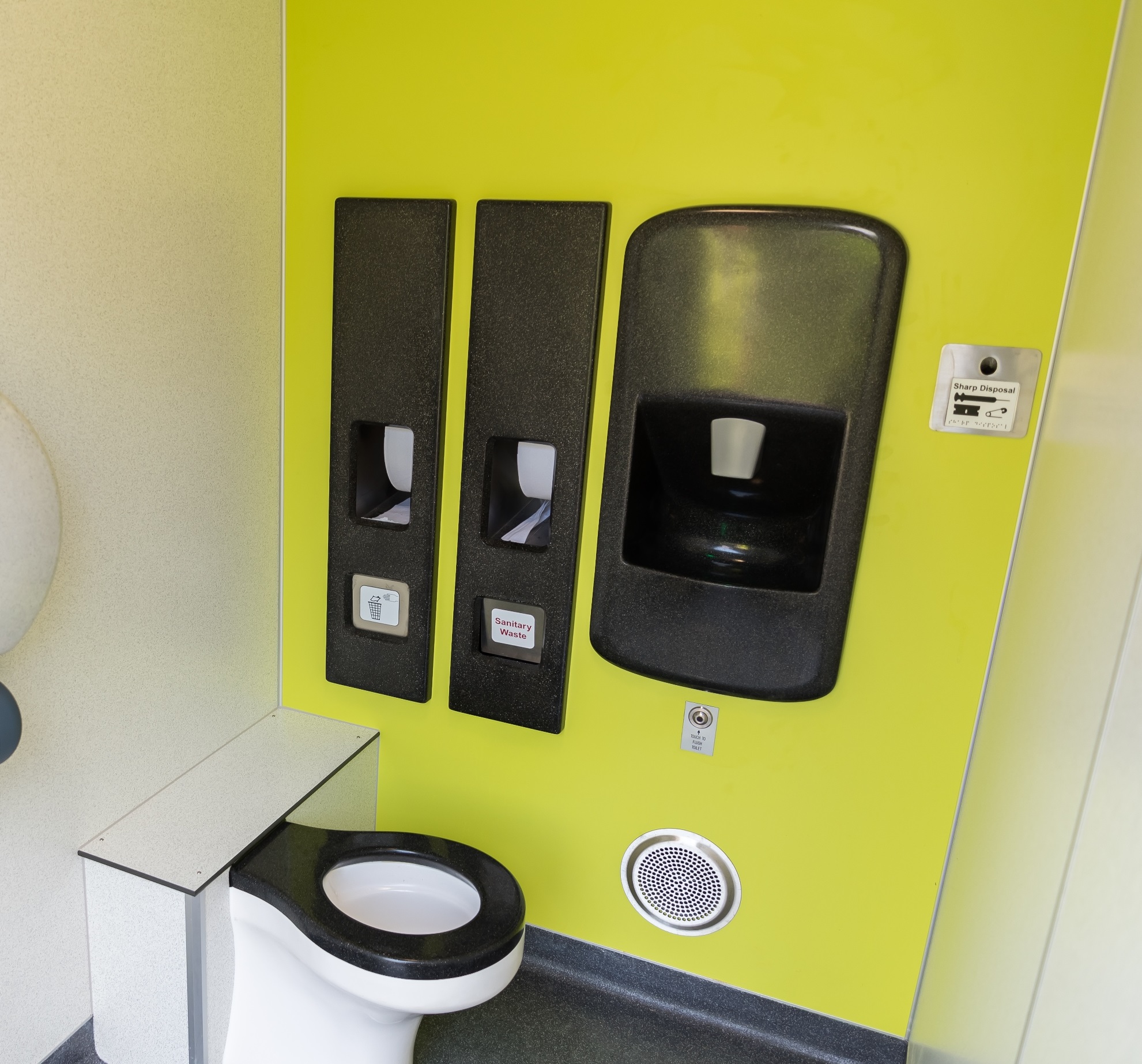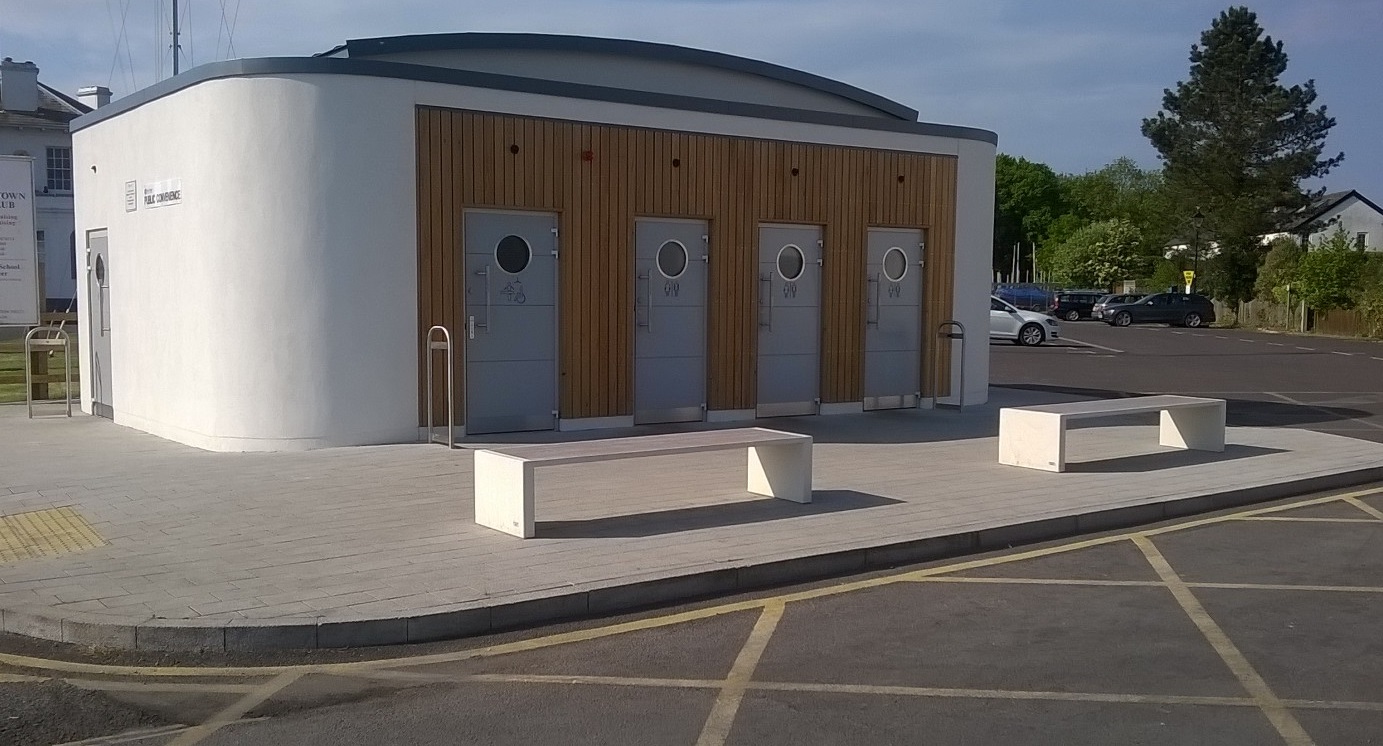 The New Forest District Council has just replaced two public toilets in New Milton and Bath Road, Lymington using Wallgate's innovative sanitaryware. These new facilities are state of the art public washrooms that meet the needs of the community with air sterilisation and solar lighting making these environmentally friendly.
With over 40 sites, the New Forest District Council applied for these two refurbishments through the capital works project, due to the age and condition of the buildings. The Bath Road, Lymington public washroom was first commissioned in 1956 and desperately needed money invested, which on approval, resulted in the building being completely demolished to create a modern, larger washroom facility to meet the needs of the town. The larger building allowed for a new changing room facility, eight new unisex cubicles and a disability changing facility that has hailed The New Forest District Council as 'heroes' for its response to the Hadley Hero's campaign.
The New Milton public washroom was showing structural issues, first commissioned in 1981, and was in much need of modernisation. With the town going through a regeneration program, local facilities and parks had been updated, leaving this washroom the last thing to be regenerated.
Wallgate has worked closely with The New Forest District Council since the 1980's and was selected for both these projects, due to their products providing efficient use of water and energy, promoting the environmentally friendly nature of these projects, and also our innovative, problem-solve ethos that meant working closely with The New Forest District Council, we created a bespoke product to meet the needs of the projects.
Both public washrooms featured Wallgate's next generation all-in-one Thrii hand wash dryer, robust solid surface WC's and Wallgate's bespoke dispenser units manufactured especially for The New Forest District Council.
Stewart Phillips, Senior Street Scene Supervisor at The New Forest District Council commented, "We used Wallgate for these projects because they were willing to create something bespoke especially for us and as some of our units are over 40 years old, Wallgate's brilliant services and backup is invaluable. The whole experience has been very positive, we've got a good relationship with Wallgate and we're already planning our next project with them."
Wallgate are very pleased to be involved with these projects, providing washroom facilities that are modern, environmentally friendly and meet the needs of everyone in the local community.
WANT TO KNOW MORE? GET IN TOUCH